5G Router, Starlink Broadband, GSM 4G Booster, WiFi Installation
Aerial, Satellite, CCTV, TV Mounting Upgrade and Installation
5G Routers 4G 3G and GSM Mobile solutions supplied and fitted by locale experienced professionals throughout East and West Sussex!
Domestic, Communal, Landlord, Commercial, and Insurance work undertaken!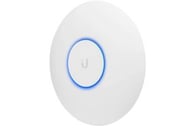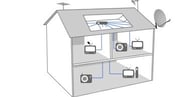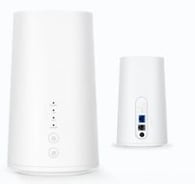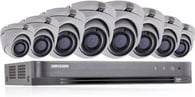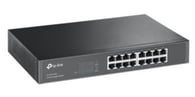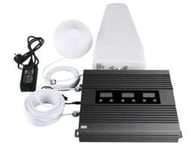 Quality and attention to detail is our focus!
5G Mobile Sim Internet Routers.
4G GSM Mobile Signal Boosters.
Starlink Broadband Installations.
WiFi Access Point Boosters.
Network Data Switches with PoE.
Cat 5e and Cat 6 Ethernet Cabling.
CCTV Home and Office Security.
Freeview / Freesat Tv Services.
SKY Q / HD / European Tv Services.
Tv Aerial / Satellite Dish Installations.
Tv and Radio IRS DSCR Distribution.
Multiroom Coax Tv Cabling Services.
Tv / Projector - Screen Wall and Ceiling Mounting.
Tv / Dab / FM Antenna Repairs.
Aerial / Satellite Removals.

Innovative signal solutions of highly efficient mobile phone reception boosters. The signal boosters we install are perfect for use around the UK. The systems we provide are capable of boosting single, dual-band even multiple signal bands. So, whichever network provider you are with.
A Mobile internet router delivers internet connectivity to your home over a wireless network, in much the same way as you would access data on your smartphone when you're out and about. When you sign up for these deals, you'll get a mobile broadband SIM.
Starlink is ideally suited for areas of the globe where connectivity has typically been a challenge. Unbounded by traditional ground infrastructure, Starlink can deliver high-speed broadband internet to locations where access has been unreliable or completely unavailable
.
The Ubiquiti UniFi AC Pro can be deployed both indoors and outdoors, in wireless networks requiring maximum performance also sporting a weatherproof design. The Ubiquiti UniFi AC Pro features speeds of up to 450Mbps in 2GHz and 1300 Mbps in 5GHz.
CCTV systems, large or small, commercial and domestic systems available, the latest technical specification, 4K UHD 8MB picture quality. Systems with the ability of on and off-site recording, off-site viewing accessible by smartphone, tablet and laptop.
We have a variety of TV and radio aerials suitable for Freeview and Youview TV and Dab / FM radio as well as satellite dishes available for SKY and Freesat Tv services as well as satellite dishes for European Tv ready at your request. We also supply and fit IRS communal distribution systems that provide TV and radio services to as many rooms as desired.
Integrated reception systems (IRS) intelligent distribution of multiple TV and radio source signals through a single coaxial cable to multiple outlets (points). Perfect for home domestic, hotel and communal buildings.
Our solid experience in the field and a long list of previous TV and projector installations completed demonstrate our reliability as a business. By choosing us, you will benefit from our expertise, dedication, and be sure that your new system is fitted as quickly and quietly as possible.
With years of experience gained, we always listen to, discuss and then happily advise our customers of every suitable solution available to them first. By explaining how and why a particular solution would benefit them more than others.
Alternative estimates can be provided where appropriate. Always providing a cost-effective solution.
Monday to Friday from 08.00 am - 8.00 pm
Saturday 09.00 am - 5.30 pm
Sunday closed all-day